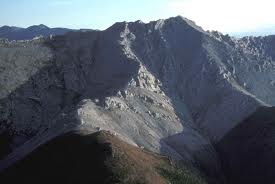 "… Whenever fear intrudes anywhere along the road to peace, it is because the ego has attempted to join the journey with us and cannot do so. Sensing defeat and angered by it, the ego regards itself as rejected and becomes retaliative. You are invulnerable to its retaliation because I am with you. On this journey you have chosen me as your companion instead of the ego. Do not attempt to hold on to both or you will try to go in different directions and will lose the way." (A Course in Miracles Chapter 8, V.)
While attending Ken Wapnick's week-long August Academy class at the Foundation for A Course in Miracles in Temecula, California I experienced a sense of profound and enduring comfort and renewed faith in this journey home to the place in the one mind we never really left. A kind of elongated "holy instant" outside the imaginary realm of time and space wherein, with rare exceptions, I remained largely right-minded, happily aligned with the inner teacher of love instead of fear. More certain than ever that learning to see everyone and everything seemingly "out there" innocent through forgiving eyes truly offered everything I could possibly want. Able to easily welcome the awareness of the healing of my one split mind as the only real purpose of my days, the transformation of my life from a prison of individuality and special interests to a classroom of all-inclusive forgiveness as my only goal.
Toward the end of the week I had a dream that continues to haunt me—in a mostly good way—revealing as it does the two inner voices always available for us to check in with, the two hands always available for us to hold. One extended to lead us home to wholeness, the other to escort us more deeply into this dream of exile from our true, non-differentiated, eternally loving nature.
I'd been climbing in mountainous terrain non-stop for a long time, navigating seemingly endless switchbacks that grew steeper and rockier with each step. Drawing deeper and deeper breaths as the air and trees began to thin, wildlife and vegetation shrinking in self-defense. Just above tree-line the wind came unhinged, ravaging the granite walls, howling triumphant down the hollow canyon.
Pausing to catch my breath at a jagged outcropping, I shivered and strained to hear a voice over the gale, a warning I knew I must heed, sternly explaining that the journey would grow much more difficult now. I would need additional protection to go on from here, special clothes to shield me from the obviously harsh elements, special boots, and special gear for–you know–a special me. I might not survive without them. Obviously I had neglected to do my homework, had failed to adequately prepare. I had seriously underestimated the difficulty of this journey. I would need to turn back, the voice insisted, descend and re-provision before once more ascending my special path with my special props to my special  home, and yet …
In my peripheral vision my imaginary Jesus leaned back against the sheer wall in his flimsy robes and worn sandals smiling his perennially amused smile, hand, as always, patiently extended.
"I know what you're thinking," I said.
His eyes widened.
"I already have all I need to be safe. All I need to go home." I knew what he would say at least in every circumstance; I just didn't always believe it.
"You think?"
"I just need to trust is what you're trying to say."
He smiled some more; continued offering his hand.
I wanted to take it, I really did. But that voice continued its concerned, sober warning. I could even perceive the official presence just behind me from which it apparently emanated–not unlike a ski patrol or rescue party leader–the gravitational pull of another, strong outstretched hand. The cautionary litany persisted. Jesus just shook his head and continued to smile as Gothic clouds swirled and thickened overhead, the hail moved in, and darkness fell hard and sudden around us.
Blinded, unable to move, I found it increasingly hard to breathe and awoke more conscious than ever of the ego's noisy conviction that reaching for the hand that would lead me out of this dream we call life would prove the death of me. Aware that my recent willingness to make inner peace my life's only goal despite its ebbing and flowing external "evidence" had once more rallied the ego to make it perfectly clear that my current trajectory spelled curtains for Susan.
But I am learning the ego lies, that the voice I listen to, the hand I hold is an ongoing choice. Even though (and perhaps especially because) I have experienced more and more the comfort, completion, and certainty of my right mind the fear continues to beckon. Until all guilt in the mind over taking what the Course rightly refers to as "the tiny, mad idea" of separation seriously is undone through forgiveness of what never was the fear will return, often in a more compelling, convincing package than ever. But when I am willing to take Jesus' hand despite the fear, my belief in the ego's voice weakens a little more while my ability to recognize its many clever impersonations continues to strengthen.
I recalled another recent dream in which I stood atop a cliff beside the draped marvel complaining that I didn't know what to do about anything in this world. Enumerating and bemoaning the many specific ways in which life had fallen short of my mind on ego's increasingly meager expectations. Jesus patiently ignored the details of my little hissy fit while continuing to telegraph the silent message that I just needed to jump. I stared down into the perilous pit below and wondered what he might be smoking but he just kept silently encouraging me to take his outstretched hand. The ego's warnings thundered in my ears. Still, at some point the terror of continued paralysis exceeded the terror of forward momentum. Suddenly, without thinking, I grabbed his hand and held tight. He returned the pressure and … we jumped!
To my amazement, instead of disappearing into the void, we landed in cool, clear, pure, healing water, laughing our heads off. For weeks afterwards whenever something seemingly "out there" tempted me to throw away my peace, I pictured me and my imaginary Jesus canon balling, swan diving, or somersaulting off that cliff,  cracking ourselves up. And eventually went on to deal with problems that no longer seemed pressing, decisions that no longer seemed weighty, blessedly oblivious to my former need to have them work out to my special satisfaction.

"… Never accord the ego the power to interfere with the journey. It has none, because the journey is the way to what is true. Leave all illusions behind, and reach beyond all attempts of the ego to hold you back. I go before you because I am beyond the ego. Reach, therefore, for my hand because you want to transcend the ego. My strength will never be wanting, and if you choose to share it you will do so. …" (from paragraph 6)
A Course in Miracles uses the figure of Jesus as a symbol of the part of our one mind that remembered to laugh at the "tiny, mad, idea" that we could separate from our source or would possibly want to. We are asked to look with him at all the illusions we invent to make real an impossible dream of individual exile from eternally all-inclusive love.
If you haven't yet read my recent interview with Ken Wapnick, you'll find it posted below and on this site's interviews page.
I am offering a workshop in ACIM's forgiveness here in Denver Saturday, October 6, 2012: CLASS SIZE LIMITED AND PREREGISTRATION IS REQUIRED. Please click here for more information.