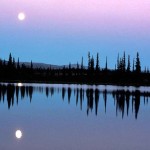 Although A Course in Miracles is clearly a self-study program and the one relationship we are truly cultivating is with our eternally sane and loving right mind, mentoring can help remind Course students having trouble applying its unique forgiveness that the problem and the solution never  lie in the difficult relationship, situation, behavior, health issue, etc., but in the decision-making mind. In every circumstance, without exception, we can experience inner peace and kindness toward all, unaffected by the seemingly random strife of a world designed to prove otherwise. By choosing to look at our lives as a classroom in which we bring all our painful illusions to the inner teacher of forgiveness who knows only our shared innocence beyond all its deceptive disguises, we learn to identify and transcend the ego's resistance, hold others harmless, and gently allow our split mind to heal.
Susan's mentoring sessions provide valuable support in our forgiveness practice from a Course student and teacher deeply committed to awakening through learning and living true forgiveness. While keenly aware of our resistance to Jesus's loving message from first-hand experience, she remains faithful to opening her heart to the Course's universal answer for all frightened hearts and to sharing her ongoing learning and growing trust with kindred faithful, but sometimes frightened and confused, fellow students.
One-on-one, hour or half-hour mentoring sessions are conducted via traditional phone or Skype (your choice). Please contact me to find out if mentoring is right for you before submitting a payment below.
Rates listed are suggested donations only. No one will be turned away for lack of ability to pay.
---
Half Hour consultation: $30/half-hour
Please contact me or call 303-733-2085 to schedule.
---
Hourly consultation: $60/hour
Please contact me or call 303-733-2085 to schedule.
---
Donation Option:



---
(All consultations should be paid through PayPal unless other arrangements are made by phone.)