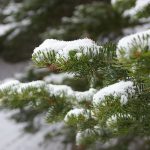 (Happy New Year! Here's another excerpt from my most recent collection of essays, Forgiveness: The Key to Happiness, about learning to live a forgiving and forgiven life and truly smile.)
What is sin?
I lifted my head from the cradle of my folded arms resting on his desk, flexed my fingers stinging with pins and needles from the weight of it. Hard to tell how long I'd been waiting here in the dark, since last night at least, maybe longer. I must have fallen asleep.
"Long time no see with," our imaginary inner teacher said, sweeping into his office and flipping on the light, battered briefcase slung over one shoulder. Same old flimsy robes and sandals despite the frigid temperatures out there.
I rubbed my eyes. "You really should bundle up." I said.
"No kidding?"
"Not that the cold actually causes viruses, but it can weaken your immune system."
His eyes widened. "We've talked about this," he said.
"I am so not making this up. Well, at least not here on the level I think I'm at, anyway, if you know what I'm saying."
His brows shot up the way they do.
"Plus, people might think you're crazy."
He smiled. "Yikes!"
"Oh, never mind."
"Why are we whispering?" he whispered back, easing into his desk chair across from me and straightening the folders in front of him.
"I still have that cold," I said.
"Ah."
Plus, I'd nearly worn out my voice trying to shout down the ego, even though I knew better.
"How was Christmas break?" he asked
I sighed. Where to begin? Although I had coasted into the holiday season on a wave of merry right-mindedness, buoyed by weeks of benevolent awareness toward everyone and everything, somewhere after mid-December the seeming tide abruptly, dare I say, savagely, turned. And I found myself once more adrift in turbulent waters, thrashing about for my very survival, seemingly gripped by the ego's overwhelming undertow of sin, guilt, and fear, victim of a variety of menacing, elfin forces beyond my control.
Worse, I knew all too well, as any little s self-respecting A Course in Miracles student would, that this could not possibly be. I could not possibly be upset because of all these nut cases out there, all these demands, obligations, and temptations; there being no actual "out there." I must have first chosen the inner teacher of fear in an effort to preserve the puny, "special" self I still see in the mirror. To prove I exist—a separate, sniveling, suffering, often swearing Susan–but it's not my wretched fault.
I knew I could—theoretically, anyway–see peace instead of this by aligning my perception with the inner teacher of forgiveness seemingly sitting across from me now in form but, in truth, merely the always-available memory of wholeness in my mind. The proverbial door to truth was always open. There were no real vacations from my forgiveness classroom except the derelict forays I forged away from the mind, wandering back into the dream again, taking it all so damn seriously. I could have seen peace instead of this, but obviously preferred pain, however excruciating, and hated myself for it.
"I think I need you to play the priest again," I said, head bowed.
"The priest?"
"You remember–in the confessional. You pretend you're the priest and I'm the miserable, sinning parishioner."
"Ah, that game," he said. He swiveled in his chair and opened the little imaginary, screened window, just like I'd taught him.
"Bless me, father, for I have sinned," I began, clasping my hands.
"Any time," he said.
"You're not supposed to say anything yet."
"Sorry."
"OK, let's start over. Bless me, father, for I have sinned."
He busted out laughing.
"Hey, father, get a grip; I'm suffering here, remember?"
"Sorry." He cleared his throat, did his best to look serious, no easy feat for the bearded wonder. "Go on," he said.
"I've been identifying with the body again," I breathed.
"How do you know?"
I thought of my daughter driving home from college for winter break over a treacherous pass in a snowstorm, how I'd sat at my desk for hours paralyzed with fear. Now and then torturing myself by tapping into the Department of Transportation web cam focused in harrowing detail on the blizzard that left cars inching along one lane of a normally three-lane highway. As if I could will her to stay on the road; keep other vehicles a safe distance away through the sheer power of my X-Ray vision.
I thought of the unrelenting work demands that left me feeling breathless as I tried to keep up while also meeting the expanded holiday schedule of social obligations that seemed to completely deplete my fragile, introverted nature. I thought of a special relationship that appeared to have once again trampled my boundaries (as if), leaving me apoplectic, head in danger of spinning around like someone possessed, the toll indulging in red meat, butterfat, sugar, and wine seemed to have taken on my physical well being, the virus that left my throat raw, head pounding.  I thought about the way I kept conjuring imaginary, idyllic ghosts of Christmases past, how sinful I felt, having made healing my mind through applying this Course in my life my highest priority, and yet, apparently unable to accept the benefits.
How did I know I'd been identifying with the body instead of the mind? "Sin seems real," I said.
"Ah."
"And I've been dealing with this one alone," I said, eyeing the ego's noxious fumes in my peripheral vision. "And it isn't pretty."
"What one would that be?"
"I see what you're saying," I said.
"You always do."
"If there is no sin, there is no guilt. If there is no guilt, there is no ego. If there is no ego, there is nothing to fear. But I've been acting like there is again. Acting like my sinful choice for the ego thought system in my seeming daily life just like my sinful choice to believe the 'tiny, mad idea' that I could separate from our one Self and Source in the seeming beginning had real, sinful effects. Harshly judging myself for siding with a nasty idea that seems to have a life of its own but in truth has no life at all. It's like it says in the second part of the workbook, 4. What is Sin?:
Sin is the home of all illusions, which but stand for things imagined, issuing from thoughts that are untrue. They are 'proof' that what has no reality is real. Sin 'proves' God's Son is evil; timelessness must have an end; eternal life must die. And God Himself has lost the Son He loves, with but corruption to complete Himself, His Will forever overcome by death, love slain by hate, and peace to be no more." (Paragraph 3)
"I couldn't have said it better myself," he said.
"Ha! The trouble is a part of me I'm not consciously aware of is still afraid that because love was truly slain, only this substitute, sinful, mortal self exists. And while it's no great shakes, it's a hell of a lot better than nothing, of being cast into the primordial goo. It's the unconscious nature of all this that makes this damn Course so hard to learn, isn't it?"
He nodded.
"But it's not a sin, just a mistake."  Suddenly, I believed my own words. My self-worth did not hinge on what I did or didn't do, on all my human foibles, but on my uninterrupted union with an all-inclusive Love that never has and never will fail us. My sinlessness was guaranteed by God, an eternal innocence hard-wired into our true and only nature.
The funk of the last few weeks abruptly lifted. Like the Grinch poised at the top of Mount Crumpit catching the chords of that enduring Who song wafting up from Whoville, my heart expanded, grew light. I wasn't going to need any penance, after all. No one was guilty here. Dah who dor-aze!
"Maybe I'll just stay here with you from now on," I said.
Jesus continued to smile. He really didn't make a very good priest at all. "Where else could you possibly go?" he asked.
He had a point, God bless him. He always did.
"How long, O Son of God, will you maintain the game of sin? Shall we not put away these sharp-edged children's toys? How soon will you be ready to come home? Perhaps today? There is no sin. Creation is unchanged. Would you still hold return to Heaven back? How long, O holy Son of God, how long?" (Paragraph 5)
NOTE: A Course in Miracles uses the character of Jesus as a symbol of the part of our one mind that remembered to laugh at the "tiny, mad idea" that we could separate from our true, non-dualistic nature or would possibly want to. By choosing Jesus as our inner teacher  and learning to forgive ourselves when we're unable to, our belief in the ego thought system's illusion of differences and separate interests is gently undone for us. We gradually become more kind and loving, recognizing that choosing the inner teacher of fear hurts while choosing the inner teacher of kindness yields peace that defies understanding and includes everyone and everything in its warm embrace.
Foundation for A Course in Miracles Announcements:
Latest Book
A Symphony of Love is an compilation of selected writings of Dr. Kenneth Wapnick, including autobiographies, poetry, short stories, and articles. Orders are currently being taken for this new title, which should arrive in our warehouse the week of January 15, 2017.
Programs through March 2017
Please view our latest Temecula Schedule page https://www.facim.org/temecula-schedule.aspx   to see the Seminars and Academy classes, including Live Streaming of the classes, currently scheduled through March 2017.
(You can register for upcoming live and streamed classes (AND GET THE NEW 2017 SCHEDULE) taught by the amazingly gifted Foundation for A Course in Miracles teaching staff; who continue to communicate Ken's teachings with such clarity and grace, here: https://www.facim.org/temecula-schedule.aspx. I really can't recommend these classes more highly! Rosemarie LoSasso and Jeff Seibert continue to gently encourage us to bring the darkness of all we've dreamt up to hurt us (whenever we're choosing to feel victimized and justified in victimizing others) to the light of the part of every mind that knows only our shared innocence and need to find our way home. Their classes offer us a safe, non-judgmental "space" above the battleground in which to allow the healing of our frightened minds. (And often laugh a lot, too! 🙂 NEW INTERVIEWS with Rosemarie LoSasso and Jeff Seibert coming to my www.foraysinforgiveness.com site in 2017!)
Two NEW Audio Releases
http://bookstore.facim.org/p-443-dream-stuff.aspx
http://bookstore.facim.org/p-448-the-holy-relationship-a-stream-of-stars.aspx
MP3-CDs To Be Discontinued
The Foundation is beginning the process of discontinuing production of audio titles in MP3 CD format. The second grouping of MP3 CD titles, which is available through December 31, 2016 only, can be viewed here. These titles are also available this month at a 40% discount.
Super Inventory Sale
We are continuing to clear out the warehouse of all printed books as we make the transition to electronic books. After the current supply of books is sold, the books will not be reprinted, and will be available only in digital download format.
You may view all of the books currently on sale here. Please note that some orders may take up to two weeks to ship after the order is received.
__________________________________________________________________________
Here's a NEW VIDEO I did with Bruce Rawles on sharing perception with the Holy Spirit: https://www.youtube.com/watch?v=S45pmt7ntQ4
MY LATEST BOOK, FORGIVENESS: THE KEY TO HAPPINESS, http://www.amazon.com/Forgiveness-Happiness-Susan-A-Dugan/dp/0983742022, along with my second book in the forgiveness essay collection series, FORGIVENESS OFFERS EVERYTHING I WANT: http://www.amazon.com/Forgiveness-Offers-Everything-I-Want/dp/0983742014/ref=pd_bxgy_14_img_2?ie=UTF8&refRID=07RKZW8SHE2RNC209A2D  are currently DISCOUNTED on Amazon.
Schedule individual MENTORING sessions with Susan Dugan here: https://www.foraysinforgiveness.com/personal-coaching  Although A Course in Miracles is clearly a self-study program and the one relationship we are truly cultivating is with our eternally sane and loving right mind, mentoring can help remind Course students having trouble applying its unique forgiveness in the classroom of their lives that the problem and the solution never lie in the difficult relationship, situation, behavior, health issue, etc., but in the decision-making mind. In every circumstance, without exception, we can choose to experience inner peace and kindness toward all, unaffected by the seemingly random strife of a world designed to prove otherwise. By choosing to look at our lives as a classroom in which we bring all our painful illusions to the inner teacher of forgiveness who knows only our shared innocence beyond all its deceptive disguises, we learn to identify and transcend the ego's resistance, hold others and even ourselves harmless, and gently allow our split mind to heal. 
Susan's mentoring sessions provide valuable support in our forgiveness practice from a Course student and teacher deeply committed to awakening through learning and living true forgiveness. While keenly aware of our resistance to Jesus' loving message from first-hand experience, she remains faithful to opening her heart to the Course's universal answer for all frightened hearts and to sharing her ongoing learning and growing trust with kindred faithful, but sometimes frightened and confused, fellow students.
Sessions are conducted via traditional phone or Skype (your choice). Please contact me to find out if mentoring is right for you before submitting a payment. (No one is ever turned away for lack of ability to pay!)
Here's a RECENT AUDIO I did with CA Brooks, 12Radio, in which we talk about the importance of catching our unkind thoughts and judgments and looking at them with the part of our mind that sees no differences and makes no comparisons … even while watching the news! http://www.12radio.com/archive.cfm?archive=584A85D9-26B9-4187-86B672216F9D08E7 …
A RECENT VIDEO I did with Bruce Rawles, discussing Section 16 of The Manual for Teachers: "How Should the Teacher of God Spend His Day." https://www.youtube.com/watch?v=JgHjOcxzrwg&feature=youtu.be …
And a RECENT AUDIO I did with CA Brooks, 12 Radio, on Changing the Purpose of the Body from Prison to Classroom: http://www.12radio.com/archive.cfm?archive=C936F436-26B9-4187-862BC523BC16D778, and another on what it means to go "above the battleground" (ACIM Text 23, Section IV) http://www.12radio.com/archive.cfm?archive=13D9C907-26B9-4187-86F1370A394E8755
In this VIDEO, Bruce Rawles and I discuss A Course in Miracles lesson 190: "I choose the joy of God instead of pain." https://www.youtube.com/watch?v=WPqUpNmAmG0
CA Brooks, 12Radio and I talk about ACIM workbook lesson 101: "God's will for me is perfect happiness" and 102: "I share God's will for happiness for me." http://www.12radio.com/archive.cfm?archive=16BFF184-26B9-4187-86DD07743FBB7355  You'd think we'd like to hear that God's will for us is perfect happiness, but we can't possibly believe that and also believe we attacked God and threw his love away.  Following our inner Teacher's path of true forgiveness begins to dissolve the guilt in our mind, teaching us that it was just silly to believe we could oppose God's will and create a separate one. Allowing us to gradually accept that we deserve the happiness we share within God's presence and could never really destroy.
The Denver-based School for A Course in Miracles (formerly the School of Reason), an A Course-in-Miracles teaching organization, has a beautiful new website: http://www.schoolforacourseinmiracles.org/, with information on great new and ongoing classes based on Ken Wapnick's teachings.
In the San Francisco Bay Area, the Center for A Course in Miracles http://www.centerforacourseinmiracles.org/index.html, is an educational Center whose focus is to teach what A Course in Miracles says, address common misunderstandings, and help students develop a relationship with their internal Teacher, inspired and guided by the teachings of the late Dr. Kenneth Wapnick.
The Interviews page on my forays website been revised to make it easier to find and access interviews with Ken Wapnick and others including Gloria Wapnick, and FACIM staff teachers.
In this video Bruce Rawles and I discuss themes from my most recent book, Forgiveness: The Key to Happiness: https://www.youtube.com/watch?v=3vEbI3jH8Sk 
My good friend and fellow Course student, teacher, and author Bruce Rawles frequently invites me to chat with him on YouTube about the Course and Ken Wapnick's teachings. He continues to compile lots of great ACIM information well worth checking out at ACIMblog.com.
My good friend and gifted A Course in Miracles teacher and writer Bernard Groom has been posting beautifully written, heartfelt essays about living A Course in Miracles for years at ACIMvillage.com. Bernard lives and teaches in France with his dear wife Patricia. You'll find a wealth of information in French on his website including recorded talks available for purchase or free download.