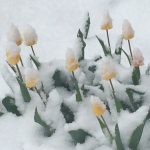 (Here's another excerpt from my most recent essay collection, Forgiveness: The Key to Happiness :))
Hell No, I Won't Go!
"I'm not going anywhere with you," he repeated, stomping his little, bare foot.
I ignored him. "I told you to get dressed."
He stuck out his tongue.
"Now," I said.
He was wearing what appeared to be a cheap Halloween costume, my little e ego, impersonating some kind of wizard or superhero in his puny, wanna-make-something-out-of-it way. He'd been storming around all morning in my head as I sat at my desk trying to write. Telling tall, mean, nonsensical tales about mutual friends and family members, whispering past secrets and grudges, doing his damnedest to get a rise out of me as I tried my best to get through one lousy morning in dreamland without blaming my lack of something I couldn't quite name on an external source. When he failed to get a reaction he upped the ante, roaring around, arms flailing, conjuring imaginary disasters and predators, thunder and lightning, zombies and goblins, in graphic detail. I couldn't take it anymore.
"I've had it with you, buster," I told him, as he raced around and around in circles, screeching.
"I want the peace of God," I whispered, pressing my palms together at the altar of my heart as earnestly as someone currently fantasizing about grabbing a small child by the scruff of his neck and wringing it possibly could. "I don't want this anymore," I told my imaginary Jesus. "Please help me find my way home." But he must have been busy with some other A Course in Miracles student again because nothing happened. I still had nothing but murder on my mind.
"Enough." I said, deciding to literally take matters into my own hands—never, I remembered in retrospect, the best idea—charging out of my chair and grabbing the ego by his bony wrist. "Get dressed and put on some shoes, mister—we're going home!" I didn't have to take this. After all, I was in charge. I was the decision maker who had chosen to believe this pathetic one's preposterous story of defection from our one loving parent in the first place. I did not have to listen to this.
"Stop it, you're hurting me!" he screamed at the top of his surprisingly cavernous lungs. "Help, police, help!" he yelled. "There's a maniac trying to kill me!"
"Knock it off and get dressed you little vermin," I hissed.
He squirmed away, threw himself on the ground kicking and screaming; dissolving at last in hysterical tears.
Jesus, I thought.
Overcome with guilt, I knelt beside him, my hand now and then inching toward a comforting pat on the back, only to get slapped away, with a snarl. At my wit's end, I sat cross-legged, spine erect, assuming the yoga posture I found so comforting. I closed my eyes, drew deep breaths, and asked again for help from you know who to see things differently. To view this spoiled brat through the eyes of the teacher of love instead of fear.
After a while, sobs giving way to hiccups, the ego stood up, marched across the room, flung himself on the couch, and curled up on his side, thumb in mouth.
I continued to sit in lotus position, rhythmically inhaling and exhaling, in silent prayer. Eyes open, now, watching him.
He sat upright again, cheeks tear-smeared, nose running, sucking away on his thumb. "I won't do it," he said, extracting the thumb. "You can't make me." He plugged it back in his pie hole.
"Won't do what?" I asked.
He glared. The thumb came back out, with a little smack. "Go home, you nincompoop!" he shouted, before plugging it back in.
I opened my mouth to respond, but no words came. I breathed some more, asking for help from our right mind, still watching him.
He sucked away, stroking his nose with his index finger, curled inside the edge of his cape; eyes darting around the room like a tiny, trapped rat. He yanked the thumb back out. "You're a sneaky one."
He had a bit of a lisp—thneaky one. I bit my tongue, waited for him to go on.
"You said you would never go there," he continued, voice rising. "Never, never, never, ever!"
"I never said."
"Liar, liar, pants on fire!"
I opened my mouth, and shut it again. After all, he was the one who said we could never go back. But I figured pointing that out right now wouldn't do much good.
"Pinky sweared and everything," he continued. Pinky thweared. The memory of the alleged betrayal seemed to energize him. He leapt off the couch, flung off his cape, wiggled out of his shirt. He was wearing flannel pajamas with dinosaurs on them. Way too big for him, like everything else in this imaginary world, practically falling down. Something about those PJs, the thumb, the lisp, the little whorl of a cowlick at his hairline, those chicken ribs poking out his scrawny chest. He was no wizard, no superhero, just a scared little boy. I asked him what might make him feel better.
He sucked away, thought on it a while. "A grill-cheese sandwich," he said, finally. "Tomato soup." Grill-cheese thamwich. Tomato thoup.
"You got it, buddy." I said.
"The orange melty kind." He climbed back up on the couch. "White bread cut up in triangles."
I nodded. "I can do that." I collected the ingredients, buttered slices of bread, and unwrapped squares of cheese. I opened a can of tomato soup, added the milk, and stood stirring it over the heat until the little pinkish clots dissolved. I set the food down on the coffee table in front of him, poured him a glass of milk. "Anything else I can get you?"
He extracted his thumb. "You could tell me a story."
I smiled. In my peripheral vision, Jesus was smiling, too, go figure. I hadn't noticed him come in. Talk about thneaky ones.
"Once upon a time there was a little boy," I began. "He lived with his father who loved him more than anything in the whole wide world and the little boy loved him right back. They were always together—inseparable, really—playing and laughing all day and all night."
"Finger painting," he said.
"Yup. And coloring."
"Building things."
Just keep humoring him, I thought. "Sure. Playing with Legos. Eating grill-cheese."
"And tomato soup."
"Exactly. Then one day the little boy, who had a wonderful, wild imagination, wondered what it would be like to run away from home? It was a ridiculous idea, of course, because he loved his father and would never really want to leave him. But instead of laughing at the silly thought of it the little boy believed it! As soon as he did, his imagination ran away with him as imaginations do, creating a whole universe—planets and stars and mountains and oceans and people and you name it."
"Horses and cows," he said, slurping his soup. "Dogs and cats and giants and Cyclops." Thyclopths.
"That's right. Only now the little boy thought his father was really mad at him and so he could never come home. But it was all only a bad dream, really, just a figment of his vivid imagination."
He had fallen asleep by the time I finished. The crusts of his sandwich abandoned on the plate, the white soup bowl empty save for a faint pinkish film. We were nestled on the couch together by then.
"And so his big sister came and told him he was just having a bad dream and she would take him home but he was too afraid and hungry so she made him some lunch first," I concluded, yawning. This kid was contagious. I could barely keep my eyes open.
Jesus just shook his head and smiled, covering us with the fleece throw.
"Thanks," I said.
"No worries. I'll wait right here until you're ready to go on," I heard him say, right before I slipped away into another dream.
Foundation for A Course in Miracles Announcements
Latest Audio Releases
The Foundation is pleased to offer two previously unreleased audio titles by Dr. Kenneth Wapnick. The first of these is a five-CD set entitled " 'A Hawk from a Handsaw;: Discerning the Holy Spirit," recorded in 2010, and the second is a three-CD set entitled " The Godspot: Spirit or Body," recorded in 2006. Both titles are also available as MP3 CDs and MP3 Downloads.
Super Inventory Sale
During the month of April we are continuing our "Going Digital Warehouse Sale." We are clearing out the warehouse of all printed books as we make the transition to electronic books. After the current supply of books is sold, the books will not be reprinted, and will be available only in digital download format.
We have added an additional seven English titles and four Spanish titles to the sale, which can be viewed here. Please note that some orders may take up to two weeks to ship after the order is received.
New Programs through July 2016 Now Posted
Please view our Temecula Schedule page to see the new Seminars and Academy classes, including Live Streaming of the classes, scheduled through July 2016.
You can register for upcoming live and streamed classes (AND GET THE NEW SCHEDULE) taught by the amazingly gifted Foundation for A Course in Miracles teaching staff; who continue to communicate Ken's teachings with such clarity and grace, here: https://www.facim.org/temecula-schedule.aspx. I really can't recommend these classes more highly! These teachers continue to gently encourage us to bring the darkness of all we've dreamt up to hurt us (whenever we're choosing to feel victimized and justified in victimizing others) to the light of the part of every mind that knows only our shared innocence and need to find our way home. Their classes offer us a safe, non-judgmental "space" above the battleground in which to allow the healing of our frightened minds. (And often laugh a lot, too! :))
____________________________________________________________
MY LATEST BOOK, FORGIVENESS: THE KEY TO HAPPINESS, remains DISCOUNTED on Amazon:  http://www.amazon.com/Forgiveness-Key-Happiness-Susan-Dugan-ebook/dp/B00VF7L1X2/ref=sr_1_1?s=digital-text&ie=UTF8&qid=1447948816&sr=1-1&keywords=Forgiveness%3A+The+Key+to+Happiness, along with my second book in the forgiveness series, FORGIVENESS OFFERS EVERYTHING I WANT: http://www.amazon.com/Forgiveness-Key-Happiness-Susan-Dugan-ebook/dp/B00VF7L1X2/ref=sr_1_1?s=digital-text&ie=UTF8&qid=1447948816&sr=1-1&keywords=Forgiveness%3A+The+Key+to+Happiness
Here's a NEW AUDIO I did with CA Brooks, 12Radio, on ACIM workbook lesson 101: "God's will for me is perfect happiness" and 102: "I share God's will for happiness for me." http://www.12radio.com/archive.cfm?archive=16BFF184-26B9-4187-86DD07743FBB7355  You'd think we'd like to hear that God's will for us is perfect happiness, but we can't possibly believe that and also believe we attacked God and threw his love away.  Following our inner Teacher's path of true forgiveness begins to dissolve the guilt in our mind, teaching us that it was just silly to believe we could oppose God's will and create a separate one. Allowing us to gradually accept that we deserve the happiness we share within God's presence and could never really destroy.
In this RECENT VIDEO, Bruce Rawles and I discuss Grandeur vs. Grandiosity, the final section of A Course in Miracles Text, Chapter 9: https://www.youtube.com/watch?v=oB8_B1bOwsY&feature=youtu.be
Schedule individual MENTORING sessions here: https://www.foraysinforgiveness.com/personal-coaching  Although A Course in Miracles is clearly a self-study program and the one relationship we are truly cultivating is with our eternally sane and loving right mind, mentoring can help remind Course students having trouble applying its unique forgiveness in the classroom of their lives that the problem and the solution never lie in the difficult relationship, situation, behavior, health issue, etc., but in the decision-making mind. In every circumstance, without exception, we can choose to experience inner peace and kindness toward all, unaffected by the seemingly random strife of a world designed to prove otherwise. By choosing to look at our lives as a classroom in which we bring all our painful illusions to the inner teacher of forgiveness who knows only our shared innocence beyond all its deceptive disguises, we learn to identify and transcend the ego's resistance, hold others and even ourselves harmless, and gently allow our split mind to heal. Sessions are conducted via traditional phone or Skype (your choice). Please contact me to find out if mentoring is right for you before submitting a payment. (No one is ever turned away for lack of ability to pay!)
The Denver-based School for A Course in Miracles (formerly the School of Reason), an A Course-in-Miracles teaching organization, has a beautiful new website: http://www.schoolforacourseinmiracles.org/, with information on great new and ongoing classes based on Ken Wapnick's teachings.
In the San Francisco Bay Area, the Center for A Course in Miracles http://www.centerforacourseinmiracles.org/index.html, is an educational Center whose focus is to teach what A Course in Miracles says, address common misunderstandings, and help students develop a relationship with their internal Teacher, inspired and guided by the teachings of the late Dr. Kenneth Wapnick.
The Interviews page on my forays website been revised to make it easier to find and access interviews with Ken Wapnick and others including Gloria Wapnick, and FACIM staff teachers.
In this video Bruce Rawles and I discuss themes from my most recent book, Forgiveness: The Key to Happiness: https://www.youtube.com/watch?v=3vEbI3jH8Sk 
My good friend and fellow Course student, teacher, and author Bruce Rawles frequently invites me to chat with him on YouTube about the Course and Ken Wapnick's teachings. He continues to compile lots of great ACIM information well worth checking out at ACIMblog.com.
My good friend and gifted A Course in Miracles teacher and writer Bernard Groom has been posting beautifully written, heartfelt essays about living A Course in Miracles for years at ACIMvillage.com. Bernard lives and teaches in France with his dear wife Patricia. You'll find a wealth of information in French on his website including recorded talks available for purchase or free download.