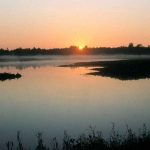 (Here's another excerpt from my most recent essay collection Forgiveness: The Key to Happiness.)
I sat cross-legged in my desk chair early one morning on the cusp of the summer solstice trying to absorb the meaning of real compassion, relinquishing my neediness in my relationships and learning to "make it about them" as Ken Wapnick advises, a correction for our allegiance to an ego thought system hardwired to making it about me. But I'm not going to lie to you. If I am honest with myself, as I am learning I really want to be, I must admit I don't have a clue about what this means, at least not when the characters that populate the imaginary habitat of my dream appear to act in ways that hurt.
I sighed, shut my eyes, began the full-body breathing technique I learned in yoga class, and wiped the screen of my brain clean. Inhaling into the top of my lungs I asked as I do each morning what I needed to learn today to heal my mind of the thought of separation from our source that led to the belief that we are separate from each other. Because I am sorry to report I had dished up a full plate of illusions and didn't know what to do about any of them.
Outside the window the orchestra of distractions beckoning me toward mindlessness was warming up. A lawn mower across the street roared to life.  Hammering from a neighborhood construction project resumed with staccato precision. The voices of children on their way to summer camp soared and dove. Please show me, I silently repeated, and started thinking about what to make for dinner. Home from her first year of college for the summer, my daughter had mysteriously transformed into someone who liked to hang out with me, a startling turn of events I could not help but cherish. But with temperatures predicted to climb into the 90s again, I didn't really feel like cooking.
Maybe we should just throw some chicken or fish on the grill again, order in some of that wood-fired, thin-crust pizza with the smoked salmon and goat cheese, or pick up some Dim Sum. Or–considering the mounting, seemingly insurmountable prix-fixe menu of forgiveness opportunities awaiting me–maybe I should, heat wave be damned, opt for comfort and whip up the macaroni and cheese for which I was justly famous with that imported Irish cheddar I just scored on sale.
Mind wandering, I thought; resisting, resisting, resisting. I started wondering what Ken Wapnick sees when he looks out from his podium at the Foundation for A Course in Miracles. A sea of incredulous faces, some nodding off, others grimacing, some appearing to have ingested blissfully mind-altering fungi? I mean, that he manages to keep a straight face is a minor miracle in itself!
Resisting, resisting, resisting. I inhaled deeply and exhaled slowly several more times, wiping the white board once more clean. I don't know what to do about anything, I silently repeated, the only honest words I knew, the only prayer I could completely trust. I started thinking about my approaching birthday, reflecting on the birthdays of the close and distant past, markers in the dream of Susan that seemed–like the very body I seemed to inhabit—so heavy and hungry these days whenever I sided with a teacher invested in making me believe they had anything to do with my real Self.
I thought about what I perceived as judgments about my often reclusive nature that had led me to type the question: "Is there something wrong with introverts?" into the Google browser which led me to an article in a scientific journal extolling the brilliance of introverts with "sound research" I had, in true extrovert-wannabe fashion, then emailed to a couple of fellow introverts, temporarily appeasing my ego before plunging me back into self-judgment. I thought about my reaction to discovering that a nonprofit program I had started and written a grant for years ago had been funded and thriving for years although I was never so much as notified.
And then I finally got to the meat of my forgiveness plat du jour: my feelings of betrayal in a special relationship. The "real" seeming issue "out there" in my guilty playpen that had led me once more to the threshold of real learning, the awareness that I do not know what to do, what I want, what's wrong, or what's right. Only that I want to feel light again, forgiven and forgiving, kind and certain and beyond needing to have anything or anyone seemingly external sustain me. I had turned this relationship over to the light of our right mind some time ago. That meant the healing of my mind, my return to unalterable peace, had occurred, even if I chose to dream otherwise a while longer in my secret fear. A fact I could certainly remember now that I'd completed all my mental machinations and was finally ready to see and listen, follow instead of lead.
I turned to Chapter 16, 1. True Empathy, paragraph 3 and read:
"Your part is only to remember this: you do not want anything you value to come of a relationship. You choose neither to hurt it nor to heal it in your own way. You do not know what healing is. All you have learned of empathy is from the past. And there is nothing from the past that you would share, for there is nothing from the past that you would keep. Do not use empathy to make the past real, and so perpetuate it. Step gently aside, and let healing be done for you. Keep but one thought in mind and do not lose sight of it, however tempted you may be to judge any situation, and to determine your response by judging it. Focus your mind only on this:

I am not alone, and I would not intrude the past

upon my Guest.

I have invited Him, and He is here.

I need do nothing except not to interfere."
I sighed. My inner imaginary Jesus smiled and nodded, still as close as my next seeming breath. And I realized I had been trying so hard to suspend my judgment about this person and situation, to feel a compassion I could not while my anger still bubbled beneath the fragile veneer of understanding. Even though I had asked to share my right mind's all-knowing vision, I had been trying to forgive all by myself again, as if there were two bodies involved, forgiver and sinner. Hoping as always to reinforce my secret belief in the "sin" of separation by using another's past transgressions to prove my story of relative innocence, that same old lie that I exist at the expense of infinite union but it's not my fault—it's yours. But I am not alone, even when I pretend to be. No different than you regardless of my apparent "individual experience." Like you, in truth, still one with the part of our mind that knows it and always remembers to smile at all ego efforts to prove otherwise, I remain awake in eternally united love, merely dreaming of exile. Just like every other dream figure, including the ones I love to hold responsible for my pain.
I can only know true empathy for everyone and thing when I am willing to once again stop trying to solve imaginary problems and instead live within the recognition that I know nothing. I must be willing–again and again, from moment to moment, for as long as it seems to take–to own up to the "serious secret" of my anger at this other person that disguises my anger at myself for believing I destroyed the real love of our source. I must bring what I'm feeling in all its gritty badness to the gently amused comfort of the inner teacher of forgiveness. When I do, all anger, anxiety, stress, and worry about how to respond in every situation simply fades into the nothingness from which it came, allowing the one light always shining in our one mind to express its certainty and nourish mine, allowing me to receive and thereby offer the only healing ever frightened seeming one of us needs.
"… No needs will long be left unmet if you leave them all to Him Whose function is to meet them. That is His function, and not yours. He will not meet them secretly, for He would share everything you give through Him. That is why He gives it. What you give through Him is for the whole Sonship, not for part of it. Leave Him His function, for He will fulfill it if you but ask Him to enter your relationships, and bless them for you."  (From paragraph 7)
Foundation for A Course in Miracles Announcements
New Audio Release
The Foundation is happy to offer a previously unreleased audio title by Dr. Kenneth Wapnick. "A Touch of Heaven" was recorded in December 2011, and is now available as a two-CD set, an MP3 CD, and an MP3 Download.
Programs through October 2016
Please view our latest Temecula Schedule page https://www.facim.org/temecula-schedule.aspx   to see the Seminars and Academy classes, including Live Streaming of the classes, currently scheduled through October 2016.
You can register for upcoming live and streamed classes (AND GET THE NEW SCHEDULE) taught by the amazingly gifted Foundation for A Course in Miracles teaching staff; who continue to communicate Ken's teachings with such clarity and grace, here: https://www.facim.org/temecula-schedule.aspx. I really can't recommend these classes more highly! Rosemarie LoSasso and Jeff Seibert continue to gently encourage us to bring the darkness of all we've dreamt up to hurt us (whenever we're choosing to feel victimized and justified in victimizing others) to the light of the part of every mind that knows only our shared innocence and need to find our way home. Their classes offer us a safe, non-judgmental "space" above the battleground in which to allow the healing of our frightened minds. (And often laugh a lot, too! :)) If you haven't read it yet, check out my recent interview with Rosemarie LoSasso here: https://www.foraysinforgiveness.com/talking-with-rosemarie-losasso
Other Recent  Audio Releases
The Foundation is pleased to offer two previously unreleased audio titles by Dr. Kenneth Wapnick. The first of these is a five-CD set entitled " 'A Hawk from a Handsaw; Discerning the Holy Spirit," recorded in 2010, and the second is a three-CD set entitled " The Godspot: Spirit or Body," recorded in 2006. Both titles are also available as MP3 CDs and MP3 Downloads.
Super Inventory Sale
We are continuing to clear out the warehouse of all printed books as we make the transition to electronic books. After the current supply of books is sold, the books will not be reprinted, and will be available only in digital download format.
You may view all of the books currently on sale here. Please note that some orders may take up to two weeks to ship after the order is received.
Closeout of Single DVDs
Classes on the Text of A Course in Miracles
Classes on the Manual of A Course in Miracles
Single DVDs of the Classes on the Text and the Classes on the Manual are now available for $3.00 each. This sale is restricted to the stock on hand, which is very, very limited. You can view the DVDs of the Classes on the Text here, beginning with the Introduction through Chapter 31. The DVDs of the Classes on the Manual can be viewed here, beginning with Volume 1 through Volume 10.
_______________________________________________________________________
Here's a NEW AUDIO recording I did June 3rd with CA Brooks, 12Radio, on ACIM workbook lesson 193: "All things are lessons God would have me learn." http://www.12radio.com/archive.cfm?archive=1CB67098-26B9-4187-8644CBAF5F31CE36
Here's a RECENT AUDIO I did with CA Brooks, 12Radio, on ACIM workbook lesson 138: "Heaven is the decision I must make." Despite the countless decisions that appear to confront us throughout our days there is really only one choice to make right now: Heaven or hell? Do I choose to side with the inner teacher of separate interests and root myself more deeply in this dream of exile from all-inclusive Love or choose the inner teacher that will help me take another step toward awakening to our prevailing innocence? http://www.12radio.com/archive.cfm?archive=AC6D703F-26B9-4187-86E87DD038247D38
MY LATEST BOOK, FORGIVENESS: THE KEY TO HAPPINESS, remains DISCOUNTED on Amazon: http://www.amazon.com/Forgiveness-Happiness-Susan-A-Dugan/dp/0983742022 , along with my second book in the forgiveness series, FORGIVENESS OFFERS EVERYTHING I WANT: http://www.amazon.com/Forgiveness-Offers-Everything-I-Want/dp/0983742014/ref=pd_bxgy_14_img_2?ie=UTF8&refRID=07RKZW8SHE2RNC209A2D
In this RECENT VIDEO, Bruce Rawles and I discuss A Course in Miracles lesson 190: "I choose the joy of God instead of pain." https://www.youtube.com/watch?v=WPqUpNmAmG0
Schedule individual MENTORING sessions here: https://www.foraysinforgiveness.com/personal-coaching  Although A Course in Miracles is clearly a self-study program and the one relationship we are truly cultivating is with our eternally sane and loving right mind, mentoring can help remind Course students having trouble applying its unique forgiveness in the classroom of their lives that the problem and the solution never lie in the difficult relationship, situation, behavior, health issue, etc., but in the decision-making mind. In every circumstance, without exception, we can choose to experience inner peace and kindness toward all, unaffected by the seemingly random strife of a world designed to prove otherwise. By choosing to look at our lives as a classroom in which we bring all our painful illusions to the inner teacher of forgiveness who knows only our shared innocence beyond all its deceptive disguises, we learn to identify and transcend the ego's resistance, hold others and even ourselves harmless, and gently allow our split mind to heal. Sessions are conducted via traditional phone or Skype (your choice). Please contact me to find out if mentoring is right for you before submitting a payment. (No one is ever turned away for lack of ability to pay!)
The Denver-based School for A Course in Miracles (formerly the School of Reason), an A Course-in-Miracles teaching organization, has a beautiful new website: http://www.schoolforacourseinmiracles.org/, with information on great new and ongoing classes based on Ken Wapnick's teachings.
In the San Francisco Bay Area, the Center for A Course in Miracles http://www.centerforacourseinmiracles.org/index.html, is an educational Center whose focus is to teach what A Course in Miracles says, address common misunderstandings, and help students develop a relationship with their internal Teacher, inspired and guided by the teachings of the late Dr. Kenneth Wapnick.
The Interviews page on my forays website been revised to make it easier to find and access interviews with Ken Wapnick and others including Gloria Wapnick, and FACIM staff teachers.
In this video Bruce Rawles and I discuss themes from my most recent book, Forgiveness: The Key to Happiness: https://www.youtube.com/watch?v=3vEbI3jH8Sk 
My good friend and fellow Course student, teacher, and author Bruce Rawles frequently invites me to chat with him on YouTube about the Course and Ken Wapnick's teachings. He continues to compile lots of great ACIM information well worth checking out at ACIMblog.com.
My good friend and gifted A Course in Miracles teacher and writer Bernard Groom has been posting beautifully written, heartfelt essays about living A Course in Miracles for years at ACIMvillage.com. Bernard lives and teaches in France with his dear wife Patricia. You'll find a wealth of information in French on his website including recorded talks available for purchase or free download.